Summer is the perfect time for students to unwind, discover new things, and rejuvenate themselves after a challenging academic year. However, numerous parents worry about how to ensure their children have enriching summer experiences while also retaining what they have learned, particularly when they are unable to devote all of their time to their children.
Parents coming up with sensible solutions
As the summer break draws near, Ms. Phuong, residing in Phu La – Ha Dong, faced the task of managing and organizing her work schedule to ensure she could look after her son who has just finished second grade. Ms. Phuong made arrangements by requesting a week off from her job so she could be there for her son until her grandparents arrived from the countryside to offer their assistance. Once her grandparents were present, she established a structured routine for her son, allowing him to engage in play, review his school lessons, and still have time to lend a hand with household chores alongside his grandparents.
Unfortunately, in contrast to Ms. Phuong, Ms. Ha's family, residing in Cau Giay district (Hanoi), decided to employ a part-time maid during their working hours. Gia Linh, Ms. Ha's child, remains at home under the care of the maid while her parents are at work. Nevertheless, Ms. Ha strives to structure her time in a way that allows her to study and play without compromising her educational progress. As a result, alongside leisure activities such as watching TV and resting, little Linh dedicates 30 minutes each day to learning Math and English through smartphone apps or books.
Ms. Nhung, residing in Me Linh district (Hanoi), enjoys a more flexible routine as her child has been given a comprehensive review program by the teachers for the entire two-month summer vacation. Ms. Nhung explains, "The teachers have assigned homework to solidify their understanding over the summer break. I usually set aside around 30 minutes to an hour each day for my child to go through the lessons again."
Accompanying students throughout the summer
In today's time, thanks to the rapid advancement of information technology and the implementation of Project 131 "Enhancing Digital Transformation in Education," numerous schools have now partnered with students throughout the summer using online learning platforms.
In the past, when summer vacation came to a close, teachers would typically prepare 2-3 pages of A4 paper to provide guidance for summer review and distribute them to the students to help them maintain their study routines. However, nowadays, the process of supporting students in their learning journey has become much more streamlined.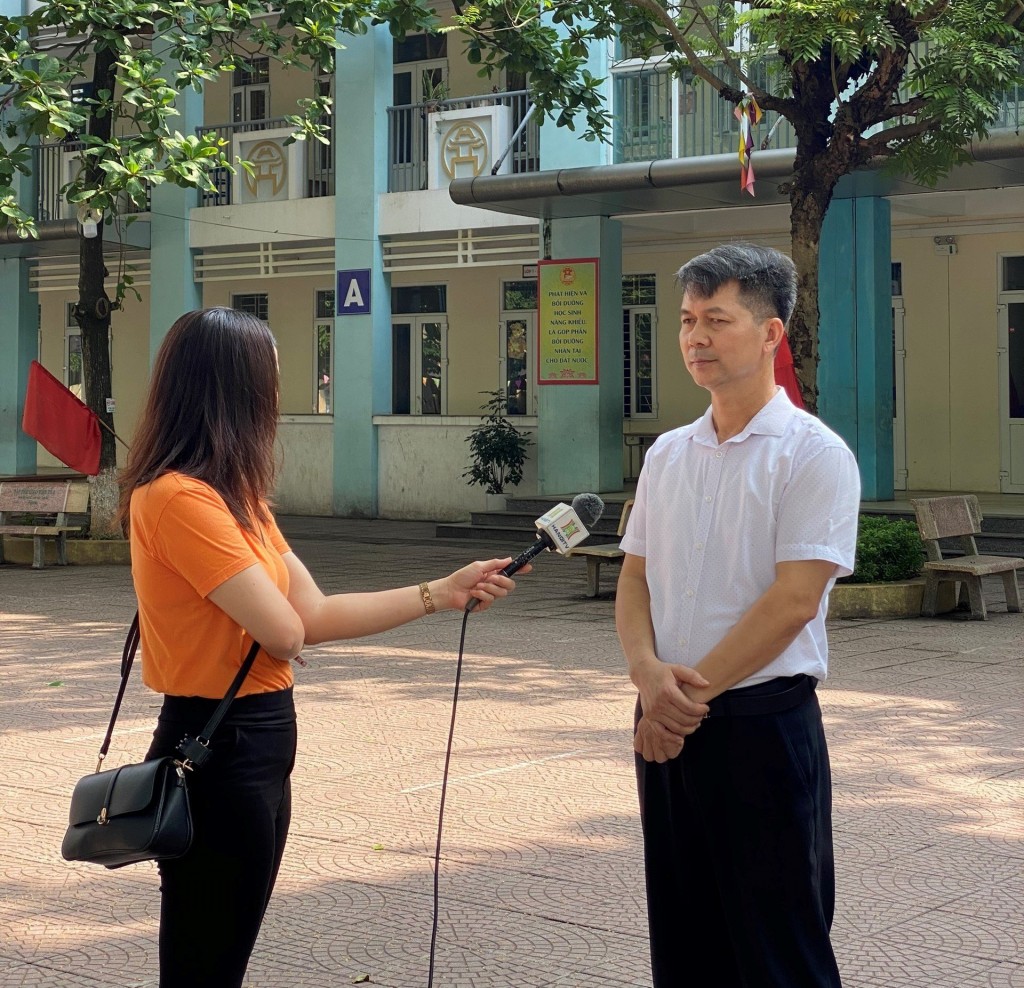 According to Mr. Nguyen Van Luong, the principal of Quang Minh A Primary School in Me Linh district, Hanoi, "Our school has adopted the Khan Academy platform to support students' learning during the summer. Homeroom teachers assign tasks to students aimed at reinforcing their knowledge, with a recommended learning time of just 15 minutes per day. This approach allows students to enjoy their playtime and rest fully, while dedicating a small amount of time to completing the assigned review tasks."
Similarly, Ms. Dam Thi Ngời, a teacher at Quang Minh B Primary School in Me Linh district, Hanoi, shares the same perspective. She reveals that during the summer, she assigns specific Math review exercises on the Khan Academy platform to her fourth-grade students. The students are encouraged to complete the weekly assignments to strengthen their Math skills and then engage in self-study based on their individual needs.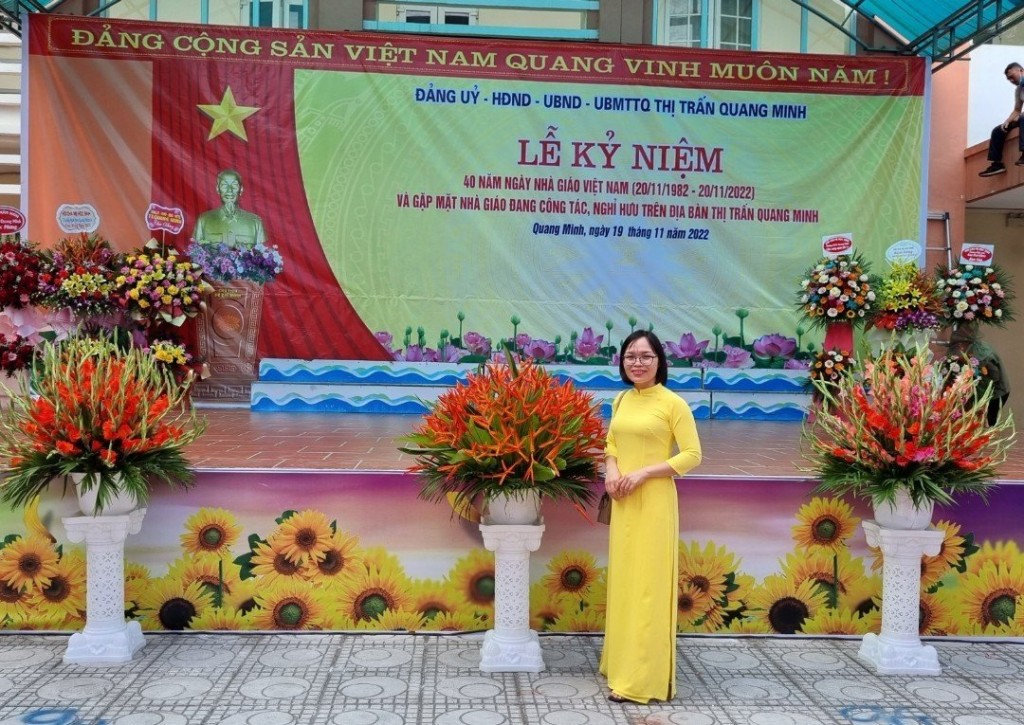 Ms. Ngoi indicates, "Assigning tasks to students serves the purpose of keeping up the interaction between me and the students throughout the summer. I stay updated on the students' learning progress, and in return, they uphold their study routines to prevent knowledge from slipping away. Additionally, assigning tasks doesn't require much time since I can navigate the platform efficiently to deliver the assignments to the students."
In addition to the aforementioned schools, many schools in the Me Linh district are encouraging teachers to utilize the Khan Academy platform to maintain the learning momentum for primary and lower secondary school students.
As one of the students following Ms. Ngoi's provided daily study schedule, Tú Anh says, "Every day, I dedicate 30 minutes to reviewing the Mathematics concepts taught by Ms. Ngoi. I also compete with my classmates to earn badges."
By nurturing students' study routines throughout the summer, not only can they reinforce their foundational knowledge, but they also learn how to effectively manage their study and leisure time. Parents should avoid "forcing" their children to study for more than 30 minutes per day, but instead allow them to choose suitable study periods to maximize their effectiveness. Striking a balance between study and play, particularly in subjects like Mathematics, will help children enhance their logical thinking skills and apply them more effectively in practical situations.
Source: https://tuoitrethudo.com.vn/giai-phap-giup-hoc-sinh-khong-roi-kien-thuc-trong-ky-nghi-he-226869.html