The Vietnam Institute for Advanced Study in Mathematics (VIASM) is one of the important strategic partners of The Vietnam Foundation – the only official advocate of the Khan Academy in Vietnam. During a meeting at the Institute, Khan Academy's Vice President of International Cooperation, Mr. Sandeep Bapna shared his joy when Khan Academy Vietnam has a prestigious and highly specialized national organization to cooperate with. Mr. Sandeep also refers to Vietnam as one of the leading countries on the Khan Academy user map. Based on the experience of implement Khan Academy in countries where the official language is not English, such as Brazil, India, Peru, etc., Mr. Sandeep expressed that it is essential to translate and localize to suit users in the native country.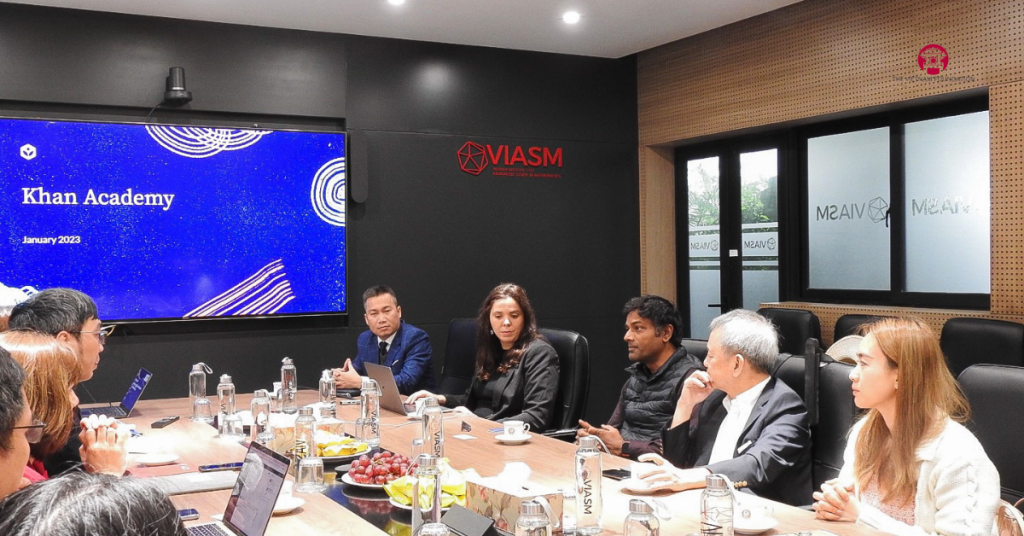 In 2021, VIASM formally partnered with Khan Academy in Vietnam through the KAVA Alliance (Khan Academy Vietnam Alliance). Since then, VIASM and KAV have collaborated on math-related activities, including the Open Math Festival and the Math Summer School in Phu Yen.
According to Associate Professor Le Minh Ha, Managing Director of VIASM, pupils have been exposed to statistics and probability since the first grade in the 2018 general education curriculum. This additional point can cause some challenges when teachers teach this topic to students. However, the Associate Professor  noted that Khan Academy's lectures on this topic are relatively simple to comprehend and put into practice, which can aid teachers in their instruction and for students to understand why it is necessary to learn knowledge. "Teachers and experts in Mathematics will be available if Khan Academy Vietnam needs more resources to help to complete the program to the fullest extent compared to the new general education framework in Vietnam" – Assoc. Ha discussed this at the meeting.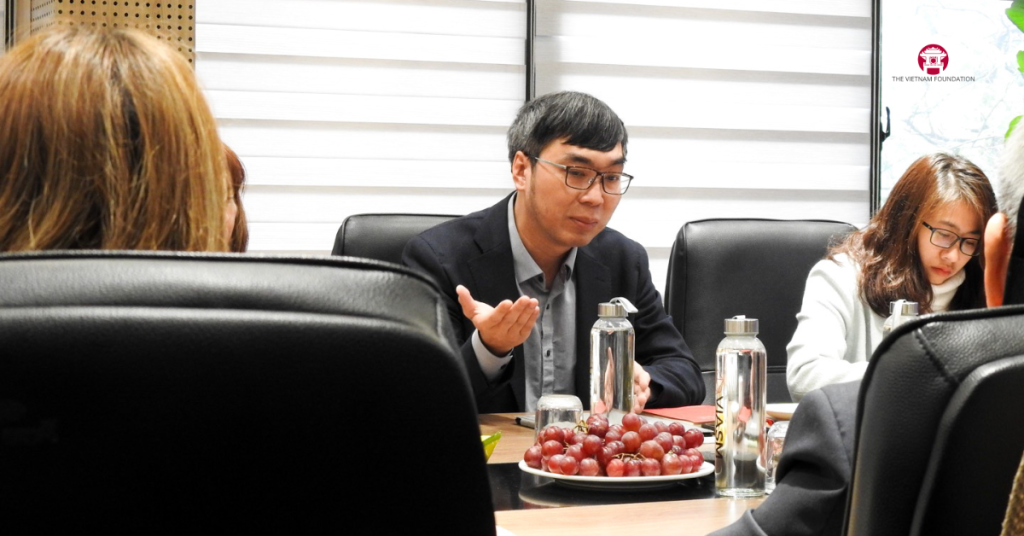 Mr. Pham Duc Trung Kien, president of The Vietnam Foundation, expressed his gratitude to the Institute and Khan Academy for providing international quality learning opportunities regardless of the region without charging any fees. Khan Academy Vietnam and VIASM will be able to conduct global events related to education in general and mathematics in particular in the future.
—————————————————————————
Khan Academy Vietnam (KAV) is a non-profit educational program, a strategic partnership between The Vietnam Foundation and Khan Academy, the world's largest free online learning platform with over 120 million users across 190 countries. By the end of 2022, KAV has supported the education sector to establish and operate nearly 300 open schools across Dong Nai, Phu Yen, Quang Ninh, Lao Cai, and Hanoi.
The Vietnam Foundation (VNF) is a non-profit, non-governmental charitable social organization established in 2008 in the United States to improve with the goal of improving the Lives of the Vietnamese People through Education. The Vietnam Foundation is currently the only and official collaborator of Khan Academy in Vietnam to implement the program named Khan Academy Vietnam (KAV) program.
Contact Info:
Website: https://kav.edu.vn/ 
Fanpage: https: //www.facebook.com/vietnamkhanacademy
Mail: kav.info@vnfoundation.org